Ultimate Folding Bicycle
Light • Tough • Compact • Versatile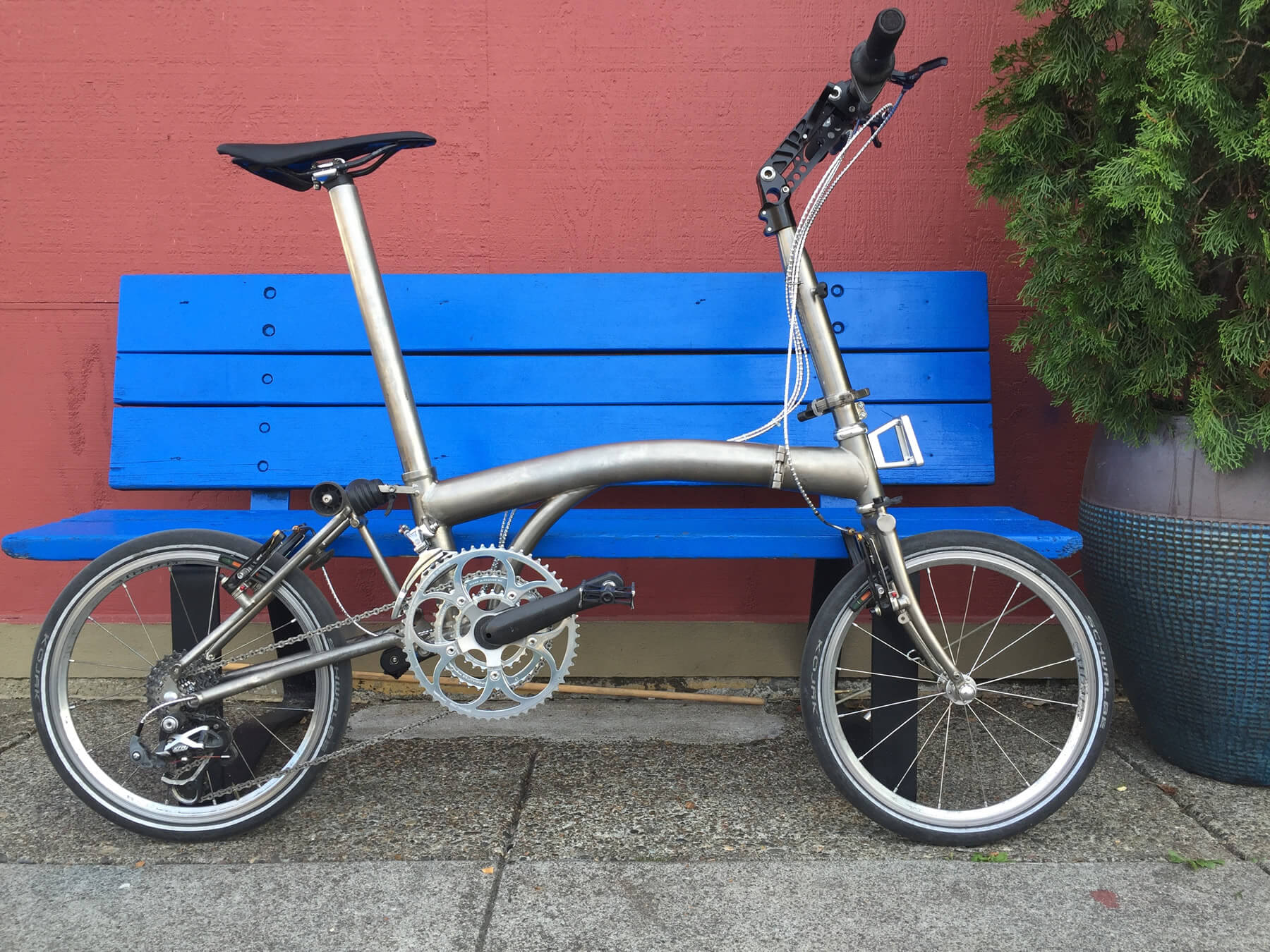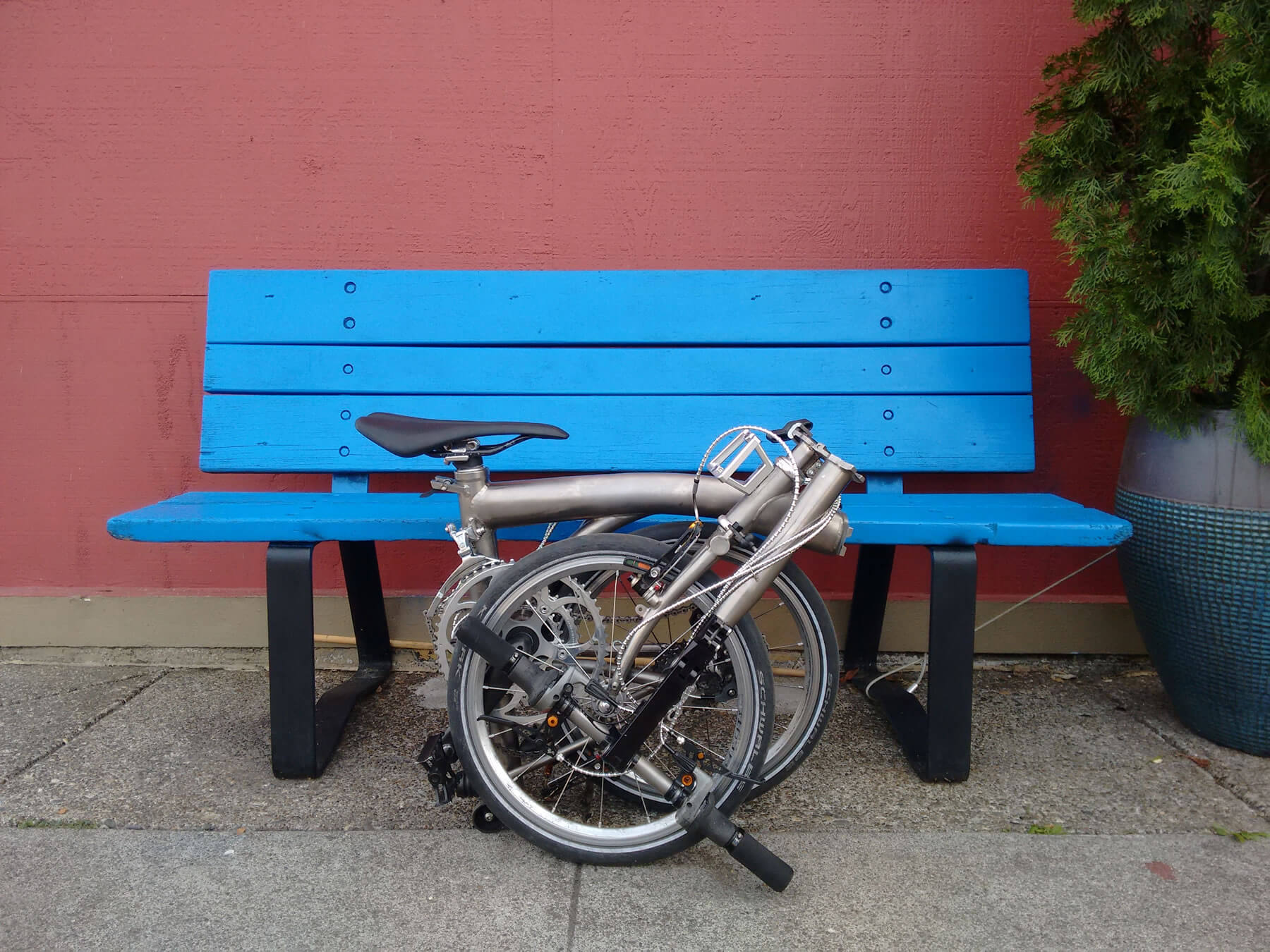 Light
Several companies now claim to have "the lightest practical folding bicycle in the world"; ours really is [and has been—for decades]. It is quite challenging (and unavoidably costly!) to achieve a well-engineered, comfortable, efficient, durable and truly versatile compact-folding bicycle with suspension*, serious cargo capacity and an ultra wide gear range that is really light enough to be easily carried up stairs and lifted to fit into overhead luggage bins! Why bother? So you can [expletive] do that when the real world dictates that you frequently must, without breaking your back—or even a sweat.
*If you think you can regularly ride a lightweight small-wheeled bicycle efficiently and comfortably for long distances on real roads without suspension—let us know how that works out for you. 😉
Compact
Many companies claim to offer "the most compact fold"—we did it first and still the best (fast, small and neat—without removing anything so it stashes quickly and effortlessly into whatever available little space you're likely to have or spot!
Tough
Folding bikes made from steel can dent, tear and crack when subject to years of rough service and steel quickly rusts, so it needs to be painted; paint scratches, chips and wears. Aluminum is light—but also soft, fragile and prone to catastrophic failure – often without any obvious warning signs; it also needs to be anodized or painted. Both steel and aluminum are weakened by welding (aluminum should be heat-treated to restore full strength). An expertly welded bicycle frame made out of high-strength alloys of titanium, on the other hand, requires no additional treatment or finish—and is virtually "bombproof"! So when your UFB is ridden in the rain, repeatedly slammed into various parts of the cars, buses, trains, planes, buildings and other things it is going to inevitably "encounter"—it will just shake it off and laugh!
Versatile
Ultra-wide gear range (including a complete selection of "normal" gearing for fast, efficient commutes and training rides, low gears for climbing steep hills, and very low gears – for extended touring with full camping gear and comfortably hauling the biggest, heaviest stuff you might need to move a few blocks or across town—with one of our versatile M.O.M. cargo trailers!)
We are not distracted by industry trends, nor constrained by a need to maximize profit...
We are unswervingly committed to a single goal: building the best folding bicycle imaginable.